Chiropractor Colorado Springs CO
Welcome to Balance Chiropractic located in Colorado Springs CO. We are an unconventional health center focused on Foundational Correction (a combination of the NUCCA method with non-surgical spinal decompression using the DRX9000). While traditional chiropractors do a great job at reducing muscle spasm, increasing range of motion, and temporarily alleviating pain – Our Upper Cervical chiropractor in Colorado Springs CO offer a comprehensive solution to your health concerns relating to the spine and nerve system without ever popping, twisting, or cracking and showing your measured results along the way!
Balance Chiropractic
IS CHIROPRACTIC RIGHT FOR YOU?
The Benefits of Chiropractic Care
Unlike traditional chiropractors who aim to temporarily reduce pain by twisting, popping and cracking the spine, at Balance Chiropractic (Upper Cervical Chiropractor Colorado Springs CO), our goal is never to simply increase range motion or temporarily relieve pain. Our ONLY FOCUS is the reduction of Foundational Shifts in your spine. We do so without ever popping, twisting or cracking. Our alternative methods require 4 objective measurements to see whether or not you qualify as a candidate for our care in our office.
Briefly, we will shed light on how some of the most common symptoms (AKA secondary conditions) may be due to a Foundational Shift in the spine. Usually the decision to see a traditional chiropractor is obvious – for instance, waking up with a "crick in your neck" due to sleeping in an unusual way, or lifting something heavy with improper form. However, when traditional methods fail or only offer short term relief, there are several secondary conditions that often resolve after correcting the primary cause, a Foundational Shift by seeing an upper cervical chiropractor Colorado Springs CO.
The History of Chiropractic Care
The word "Chiropractic" is derived from the Greek words "cheir" (hand) and "praktos" (done) combined to mean "done by hand." It was chosen by the developer of chiropractic care, Daniel David Palmer. In 1895, D.D. Palmer performed a chiropractic adjustment on a partially deaf janitor, Harvey Lillard, who later reported that his hearing had improved due to the change.
D.D. Palmer opened the first chiropractic school two years later, and in the century since, chiropractic professionals have used spinal adjustments to help people prevent and cope with back pain, carpal tunnel, muscle strain, headaches and migraines, and a variety of other physical ailments. Millions of people benefit from the work of Dr. Palmer today.
What Kind of Training Does a Chiropractor Have?
Chiropractic doctors go through a minimum of four years of schooling at a chiropractic college, generally preceded by an undergraduate degree in the basic sciences or several years of experience in a prior relevant health care field.
Students of chiropractic care must spend a minimum of at least 4,200 hours with their teacher, and a minimum of 1,000 hours of fully supervised clinical training with an instructor as they learn the appropriate diagnosis and treatment techniques to help heal your body and restore it to its natural, fully functioning state.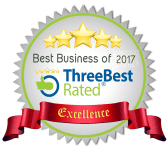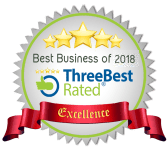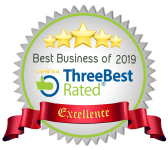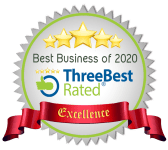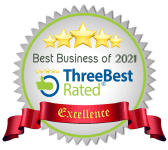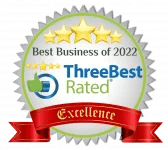 Experience The Foundational Difference
Complimentary Consultation – an in-depth health interview about your health concern and our unique approach to solving it.
Comprehensive Foundational Examination – cutting edge diagnostic tools that uncover the source of the problem and serve as benchmarks for progress though-out your healing process.
Customized Correction Plan – Precise analysis allows us to create an individually-tailored and gentle adjustment that lasts rather than needing to be adjusted over and over again.
We are honored to serve patients from all over Colorado, Kansas, Oklahoma, Texas, New Mexico, Arizona, Utah, Wyoming, Nebraska, and beyond.
WE CARE.  WE LISTEN.  WE GET RESULTS
You don't have to live in pain. We are here to help you get your life back.
Common Conditions CHIROPRACTIC CAN HELP
Contact us today to see how we can help you feel better today.