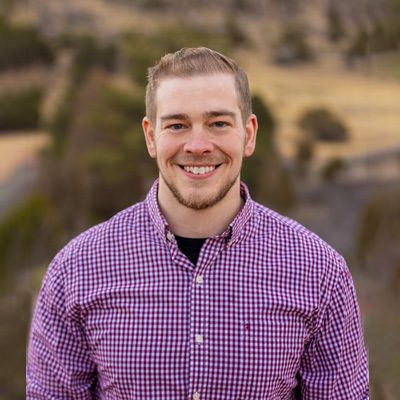 Chiropractor
Max Pohl D.C.
Growing up in a life full of extreme sports, wrestling competitions and strength training, I found myself becoming a patient of chiropractic due to chronic low back pain.
Grateful that traditional chiropractic got me into the profession, it wasn't until a previous significant other regained their health from a seemingly "hopeless" and debilitating head/neck injury, that I realized focusing on Foundational Correction and assembling a one-of-a-kind team of Colorado Springs upper cervical chiropractors is my passion in practice.
Originally practicing as a traditional chiropractor, I was able to help people with simple neck and back pain while utilizing adjustments that cracked and popped the spine. However, with Foundational Correction (no popping and cracking), I have found great joy in helping people who believe they have tried everything to regain their health. After thousands of hours training and practicing this technique, I have found great confidence in helping people manage chronic conditions.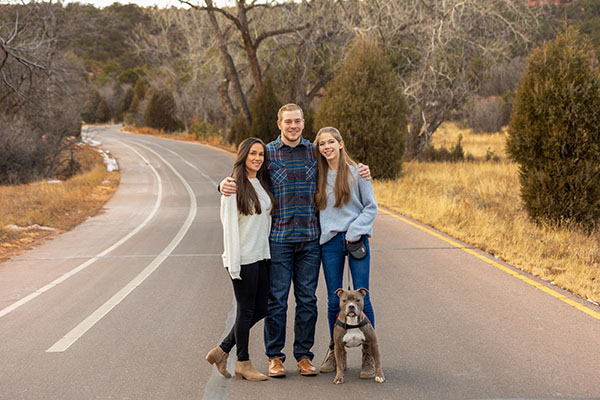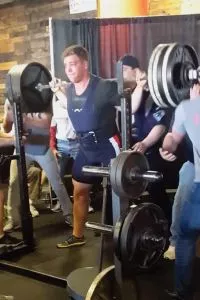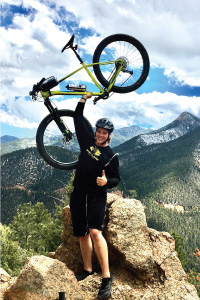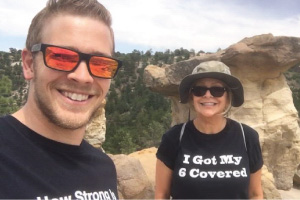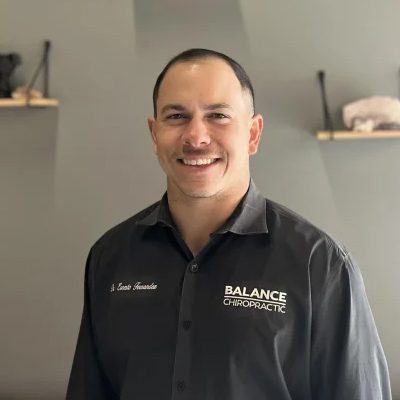 Chiropractor
Ernesto Fernandez D.C.
I was born in Havana, Cuba and was raised in Sarasota Florida. I received a B.S. degree in Sports and Exercise Physiology from the University of Central Florida in 2014 and a Doctor of Chiropractic degree in 2017 from Palmer College of Chiropractic Florida.
Growing up with a passion for strength and human performance, I have accumulated over seven years of experience in functional exercise and strives to help people reach unbound potential.
Throughout my graduate studies at Palmer I developed a fascination with the chiropractic philosophy. I spent the rest of my graduate career studying neurology, anatomy, and biomechanics of the upper cervical spine and how those sciences relate to the human body's ability to function and heal optimally.
I have currently finished over 300 post-graduate hours in Foundational Correction and am dedicated to educating and empowering the Colorado Springs community through a lifetime of health and wellness. through this unique work, I've developed a special interest in complex cases and conditions such as traumatic brain injury, whiplash, and neurodegenerative diseases. When not practicing with this skilled group of Colorado Springs upper cervical chiropractors, I enjoy the beach, hiking the Rocky mountains, and traveling the world.
Chiropractor
Matthew Hurtado D.C.
Matthew Hurtado graduated from Miami University of Ohio in 2017, where I developed my love of contemporary, ballet, and swing dancing. With my bachelor's in Kinesiology, I studied the mechanics of movement which helped me understand how to move, and why my fellow dancers had so much pain.
It was during those years that I recognized that I wanted to help people to recover, heal and realize their full potential.
After graduating from college, I spent a year as a personal trainer, expanding my knowledge, which drove me to pursue a degree at Palmer College of Chiropractic – Florida Campus. In my time at Palmer I learned not just about musculoskeletal conditions, but I also discovered my passion for Neurology and Upper Cervical Chiropractic. I graduated in 2021 after spending six months working at the VA hospital in Chillicothe, Ohio.
Many of the veterans I worked with had decades of neck and back pain; I helped them to transform their lives to be happier, healthier, and more balanced, which has been very fulfilling. I am blessed to work at this wonderful office, and I am excited to help my patients recover and fully realize the potential in their lives by joining this amazing group of Colorado Springs upper cervical chiropractors!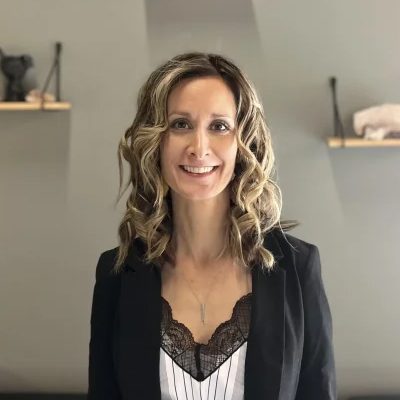 Office Manager
Holly Manuel
Holly Manuel is a native to Colorado but has also enjoyed time spent in Florida and California. She keeps busy when not working by spending time with her 4 wonderful children, who's ages range from 20 to 9 years old.
She is very much a pet lover and has 2 cats of her own. She enjoys making her own healthy skincare products, hiking, wood working, plants/flowers and playing games.
Her previous work experiences are veterinary technician and more recently a Chiropractic Assistant for 4 years at a local Chiropractic office. Her attention to detail and patient care are very important to her. Holly will be your main point of contact at Balance Chiropractic. She can assist you with scheduling appointments, check-in, examinations, account transactions and answering any questions that you may have!
Holly is sure to greet you with a warm welcome paired with her million-dollar smile which will make you feel like this group of Colorado Springs upper cervical chiropractors practice is your home-away-from-home.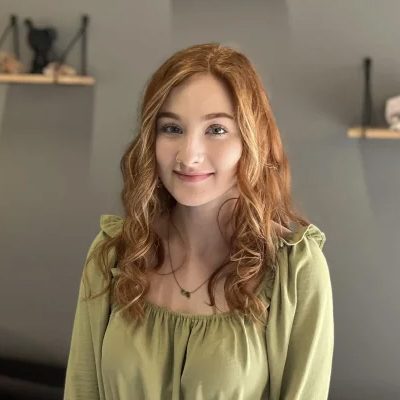 Taylor Burgin is originally from the sunshine state, but has lived here in Colorado since she was 8 years old. In her free time, she enjoys making art, spending quality time with friends & family, watching movies, and practicing cosmetology.
She also enjoys spending time with her two cats (Dexter and Kylie) and attempting to teach them cool tricks; although, they are very lazy.
Taylor connects with each patient before and after each visit to Balance Chiropractic to ensure their questions are answered and they have everything they need. It is important to her that all who walk through our doors feel welcomed into a safe and enjoyable environment, and leave feeling like they have been heard and cared for by her and our group of Colorado Springs upper cervical chiropractors.
Clinical Assistant
Tiffaney
Tiffaney is native to Southern California and moved to Colorado Springs in 2020. Before joining the team at Balance she was a dental assistant for many years.
She is passionate about listening to people & helping them feel better to live healthier lives. She has two amazing kids (Jasmin & Nathan) and a very spoiled Frenchie named Louie. When Tiffaney is not working with our Colorado Springs upper cervical chiropractors, she enjoys hiking, listening to music, dancing, and watching sports. Her ultimate favorite sport is baseball.
Go Dodgers!
OFFICE HOURS
---
Monday
8:00am - 11:00am
3:00pm - 6:00pm
---
Tuesday
2:00pm - 6:00pm
---
Wednesday
8:00am - 11:00pm
3:00pm - 6:00pm
---
Thursday
8:00am - 11:00pm
3:00pm - 6:00pm
---
Friday
Closed
---
Saturday & Sunday
Closed